I'm one of those people that prefer a book or a piece of paper over a pdf. I've got a nice collection of construction books and I'm always on the lookout for new additions to my collection. My family find it strange when they open my Amazon wish list at Christmas and find out I want books. I find the British Gypsum White Book so useful that I've got two copies, one on site and one at home. There are of course other books which served a purpose and have not been looked in since. I'm looking at you PRINCE2.
So here are some of my most used construction books and how I rate them:
The White Book – British Gypsum
It contains information on just about anything plasterboard. If you want to know what system to use for a ceiling between flats, it's in here. They have also made notes to whether the system is Robust Detail compliant. The best bit part is that it's free on the British Gypsum website.
Building Construction Handbook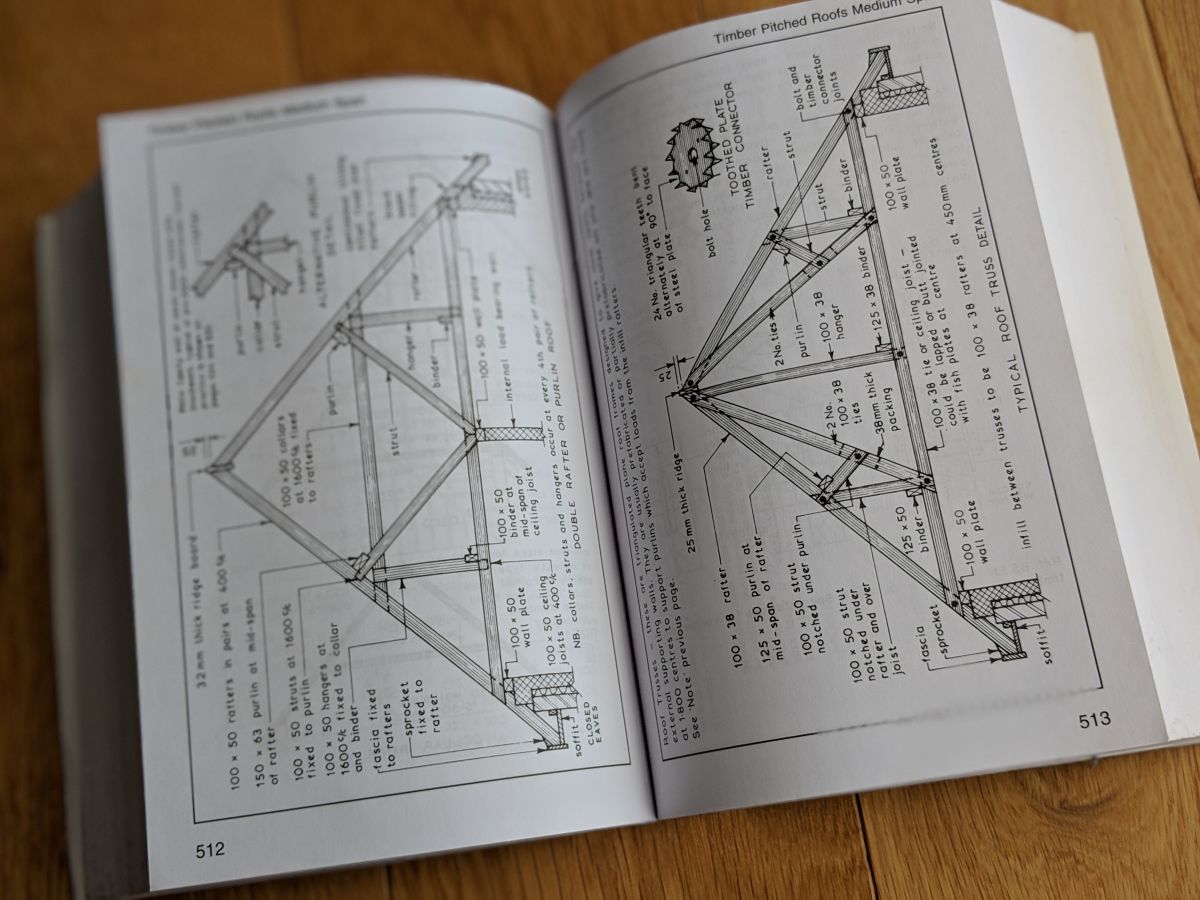 When I was studying to sit in front of the CABE panel, I prepared by reading this book whenever I could. It's got all sorts of details and information in, from soil investigations to roof details, and the illistrations are fantastic. Buy it on Amazon.
Code of Practice for Project Management for Construction and Development
In here you'll find information, examples and flow charts from site investigation through to hand over, following the Project Management Life Cycle, although it does have a table that cross-references the stages with other life cycles, such as RIBA and BIM. Buy it on Amazon.